Boot Camp Program 
for Persistent Neck Pain

for Lumbar Spinal Stenosis
Instructor: Dr. Carlo Ammendolia
Content :
The Boot Camp program is an evidence-based multi-modal approach suited for practitioners who use manual therapy. The focus is on pain reduction, sustained improvement in functional status, reduced disability risk and self-management for life.
This workshop will provide step-by-step training on how to perform all necessary patient exercises, manual therapy techniques, instruction on self-management and how to deliver all these interventions using a cognitive behavioural approach. At the end of the workshop the participant will be able to implement the Boot Camp Program in their clinic.
Why learn the Boot Camp Program for Persistent Neck Pain?
• More than 80% of individuals experience neck pain and associated disorders during their lifetime, with 30% to 50% of the general adult population reporting neck pain annually
• Neck pain is a the third most common cause of disability world-wide
• The severity and risk of disability from neck pain increases with age and with the aging population the prevalence and severity of neck pain in the population is growing
• For many patients, neck pain is a complex biopsychosocial disorder with problematic physical and psychological symptoms.
• This makes the clinical management of neck pain often challenging
• You will learn a step-by-step treatment program for patient with Persistent Neck Pain developed at Mount Sinai Hospital and The University of Toronto.
• It is a best evidence-based program developed from recent clinical practice guidelines.
• The program translates the evidence into a structured, comprehensive and practical approach that can be implemented into clinical practice
• The program combines specific manual therapy techniques with instruction on specific home based exercise and self-management strategies all delivered using a cognitive behavioral approach
• You will learn all these skills and receive the tools to start the program first day back at your practice.
Why learn the Boot Camp Program for Lumbar Spinal Stenosis (LSS)?
• LSS is a leading cause of pain, disability and loss of independence in people over the age of 65
• With the aging population and because people are living longer we are experiencing a soaring rise in the number of people suffering from LSS
• 3 million Canadians and over 20 million Americans will suffer from LSS in the next 15 years
• The dominant features in LSS is pain and limited walking ability (look around and see the number of people walking with canes, walkers, scooters and wheelchairs)
• Chiropractors are well positioned by their training and skills to make a significant impact in improving walking ability and quality of life in people with LSS. They should and can be the experts in non-operative treatment of LSS.
• You will learn a step-by-step treatment program for patient with LSS that was developed at Mount Sinai Hospital and The University of Toronto. The program focuses on hands-on practical application of the program.
• You will learn the skills and receive the tools to start the program first day back at your practice.
• It is an evidence-based program that has been tested formally on 50 consecutive patients (award winning publication in JMPT January 2015) and results have been very impressive.
• Acquire the knowledge, skills and tools to be the expert in the non operative management of LSS in your community.
Course content : Persistent Neck Pain – Lumbar Spinal Stenosis
Date: Saturday  11th May 9AM-5PM  &  Sunday 12th May 8AM-1PM
Target audience : chiropractors
Location: Novotel Leuven
Price: 520€ (excl VAT)
Included: Extended course notes, lunch and coffee breaks.
Accreditation : UBC-BVC accreditation (CPD-points: 15)
Dr. Carlo Ammendolia is the Director of the Spine Clinic and the Spinal Stenosi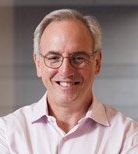 s Program at the Rebecca MacDonald Centre for Arthritis and Autoimmune Diseases at Mount Sinai Hospital. He received his MSc degree in Clinical Epidemiology and Health Care Research and his PhD in Clinical Evaluative Sciences from the University of Toronto. Dr. Ammendolia is an Assistant Professor in the Institute of Health Policy, Management and Evaluation, the Department of Surgery and the Institute of Medical Sciences at the University of Toronto.
In 2012 and 2017, Dr. Ammendolia was recipient of the Professorship in Spine Award from the Department of Surgery in the Faculty of Medicine. In 2015, he was awarded the Chiropractor of the Year Award from the Ontario Chiropractic Association and in 2016 the Researcher of the Year Award from the Canadian Chiropractic Association. Dr. Ammendolia has been in clinical practice for over 36 years and now combines clinical practice, research and teaching in the areas of non-operative treatment of mechanical, degenerative and inflammatory spinal disorders. He is the founder of Spinemobility, a not-for-profit Research and Resource Centre aimed at developing and testing programs for spinal and other musculoskeletal conditions. Dr. Ammendolia developed the Boot Camp Programs for lumbar spinal stenosis, persistent low back pain, persistent neck pain, ankylosing spondylitis, sciatica, persistent shoulder pain, knee and hip OA and fibromyalgia. He conducts workshops worldwide on his boot camp programs.